Weekly Letter and Announcements – No. 114
Resources to help us to stay Rooted in Christ and Growing together in Faith
Sunday May 22, 2022 Worship Gathering 10 AM – Worship theme: Wisdom and a Peaceable Life – James 3:13 – 4:12
Please note that there will no Sunday School classes today or on Sun May 29th (Parish Nurse 20 Years Celebration)
Coffee Time!
Marv and Janet Yantzi will be hosting Coffee time this weekend. We would ask that everyone provide their own coffee mug to help simplify the preparation and clean up time. We will also provide paper cups for those who forget their mugs or come as guests on a Sunday morning.
We can continue to have Coffee Time on a weekly basis if we have the volunteers we need. We are still in need of more volunteers. Please contact Lisa if you would be willing to volunteer to be a coffee maker.
Meeting of the CIA – Please join the 'Christians In Action' Thursday May 26, 7:30 pm to share, care, and pray to impact our world for good!
EZMC Pastors are inviting you to this Zoom gathering.
CELEBRATE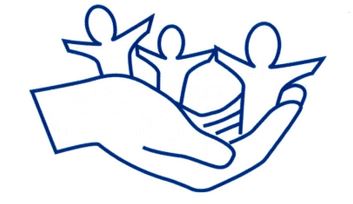 20 YEARS OF PARISH NURSING MINISTRY
May 29, 2022
Worship Service at 10:00 a.m.
Followed by Fellowship and Picnic Lunch (provided)
Freewill offering supporting the Multiple Sclerosis Society
(Our first information night – October 2001)
Please bring your lawn chairs
Volunteer opportunity at East Zorra Mennonite offering breath taking views of the countryside.
We are installing steel on the north side of the sanctuary and need people to help on the roof and working on the ground to hand material up.
We will be working on the roof in the evening May 24th, in the morning of May 28th from 8:00 am to 12:00 pm (Drinks and Break provided) and again on June 4th from 8:00 am to 6:00 pm. Drinks, Break and Lunch provided for full day.
JCET is needing 3 volunteers to help BBQ and serve hotdogs on June 5th at noon for our year end celebration. Talk to Jess, Holly, Naomi M or Sue if you are willing to help us.
It is soon time to renew our subscriptions to Rejoice Magazine and Salt & Light.
A brief description is below for those who are not familiar with these publications. If you are not on the subscription lists for either or both and would like to be OR if you no longer want to receive these, please contact Lisa at 519-655-6824 or email office@ezmennonite.ca by June 16th.
Rejoice Magazine – Nurture your soul through the quarterly devotional magazine, Rejoice!Each day's entry features a Bible reading, a short inspirational message, and a prayer of response. The magazine also includes inspirational stories and poems, and daily prayer requests representing Mennonite mission workers, schools, and church agencies.
Salt & Light Guide – A quarterly Bible study for Sunday school classes and Bible study groups. This resource had been used by the Sunday School class that met in the boardroom. During the pandemic we have been providing these for those people who had been a part of that class to study. We would be happy to add you to the list.
Please note that there is no cost to you for either of these publications.
Hidden Acres Mennonite Camp holds a yearly bowlathon for fundraising. The missions committee is looking for someone to be the contact person for our congregation. Bowling skills are not required! If you are interested please speak to Sheryl, Dan, Jesse, Greg or Pastor Ray.
The sweetest "job" at the Mennonite Relief Sale is looking for you!
Volunteers are needed to help ice donuts on Saturday May 28, 2022.
Mask and Hair Nets will be mandatory while in the donut tent.
The icing shifts are a little different this year.
We will need 4 people per shift.
The shifts will be:
4:15-6:15
6:20-8:20
8:25-10:25
10:30 – 12:30
12:30 to Finish
If you can spare 2 hours of your time to volunteer it would be greatly appreciated.
To sign up please email her at
darylandkristencressman@gmail.com
If you are in need of volunteer hours for high school this may be just the opportunity you were looking for!
Other ways to help with the donut project:
– volunteers for kneading and mixing on May 28
– volunteers to make mashed potatoes for May 27
– volunteers for clean up at church Saturday afternoon
– large bowls needed for mixing
Anyone interested in helping please contact Greg and Dawn at gdzehr@gmail.com

Donut Project Set Up
Volunteers are needed for loading supplies on Thursday evening (about 2 hours), May 26 and setting up on Friday morning (a few hours), May 27. Anyone interested should contact Bill Roth at kilbride@rogers.com.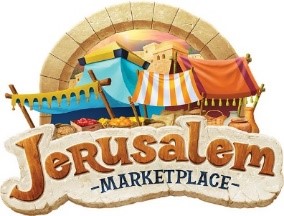 VBS July 11 – 15, 2022
Who is planning on joining us at Jerusalem Marketplace this summer?
If your child is planning on attending VBS this summer or if you would like to volunteer to help (youth and adults) it's not too early to let us know. Please contact Naomi naomiwitzel8@gmail.com or Ashley ashleywitzel@gmail.com by email to let us know.
The 2022 Camp Subsidy Form is now available and you can complete and return to Dawn Zehr either by email (gdzehr@gmail.com) or mail (657173 15th line, R.R.#1 Tavistock, ON N0B 2R0). Please note that this year no funds will be sent until camps can confirm their programming depending on Covid-19 restrictions in place. Forms are available by contacting Lisa Suderman either by email at office@ezmennonite.ca Paper copies can be mailed to you if needed. If you have any questions please contact one of the Christian Education Lay Ministers – Bethany Kropf or Jared Yantzi.
Beyond Our Church Community
Join the Thrifty 50 Challenge!
To celebrate MCC Thrift's 50th anniversary, we're inviting you to take the Thrifty 50 Challenge! Sign up today to receive a weekly sustainability challenge that helps our planet and also have a chance to win a $25 MCC Thrift gift card every week. Plus, when you sign up, you'll get access to the previous week's challenges in case you miss one and a bonus gift — a guide to eco-friendly decluttering. Join countless other compassionate people like you by signing up at
Mennonite Central Committee is resuming shipments of emergency supplies to Ukraine.
Five containers are scheduled to go to Ukraine in the next couple of months, with more planned later this year. The containers will travel by ship to Rotterdam and then by truck through Germany, Poland and into Ukraine.
Ukraine has a massive need, and we need your help filling these containers. We have many comforters (thank you to our comforter knotting groups and individuals who have been sending us thousands of comforters). But, we need relief kits, hygiene kits and especially soap. Please go to mcco.ca/kits for details of kit contents (attached to this email). Material aid donations can be dropped off at our offices or thrift shops or funds can be donated and we will purchase the necessary items. You can donate online, call the office (519-745-8458) or send a cheque to MCC, 203-50 Kent Avenue, Kitchener, ON N2G 3R1. Please include "material aid" in the subject line.
I hope you will take some time to pray for these shipments. Please pray that we can gather the necessary supplies and that those supplies reach their destination quickly and safely.
Bring your Material Resource donations to help fill a truck
Friday May 27 and Saturday May 28
MCC is planning an immediate shipment of emergency supplies to Ukraine. We need hygiene kits, relief kits and especially soap. Bring your donations to the Relief Sale to help fill a truck.
New Hamburg Mennonite Relief Sale
Fri May 27 and Sat May 28 – Sweet Stems Plant Tent donations
Do your perennials need dividing? Maybe you planted too many seeds and now you're overwhelmed by seedlings. Bring them to the relief sale to be sold in the Sweet Stems Plant tent. We're looking for perennials, annuals, herbs, summer plants, native plants, succulents and house plants. You can drop them off Friday afternoon and evening at the tent. On Saturday morning, there will be a drop off location at the entrance to the fairgrounds.
Friday May 27th Voices Together Community Hymn Sing at approximately 8:30 pm, New Hamburg Fairgrounds Grandstand. New this year is the Voices Together Community Hymn Sing. Join us following the Treasure Trove auction in the grandstand as we raise our voices together for a community hymn sing. The song list and music can be viewed at nhmrs.com/voices-together and will also be available onsite.
Saturday May 28th 9 a.m., Run for Relief! Run it Your Way at New Hamburg Fairgrounds
Last year, you rose to the challenge and raised a record amount for MCC through Run for Relief. So this year, we're again asking you to Run it Your Way by running, walking, hiking, biking…whatever you'd like! All participants are invited to gather at the New Hamburg Mennonite Relief Sale at 9:00 am to walk a "Victory Lap" together around the fairgrounds. For more info, go to nhmrs.com/run-for-relief.
Saturday May 28th 9 a.m. Newly expanded Kids Zone! New Hamburg Fairgrounds
The Kids Zone is back this year with new activities for the kids to enjoy. In addition to face painting, our youngest visitors can sing campfire songs, have fun on small fairground rides and participate in a scavenger hunt and win prizes!
Sunday May 29th 3-4:30 pm A Concert of Gospel and Hymns at Grace United Church in Tavistock. The concert will feature Kiley Joe Mason with special Guest Grayson.
Tickets are $20 (which includes refreshments) and can be ordered by phone 519-655-2151 or by email graceunitedtavistock@gmail.com
Friday June 3rd 10am-4pm The Spirituality and Aging Seminar returns to Grebel with speaker Linda Hochstetler, presenting: "With Open Eyes & Open Hearts: Recognizing and living the journey of dying and death together." This hybrid event will be hosted at Conrad Grebel University College and via zoom. Visit the Spirituality and Aging Seminar webpage for registration details: grebel.ca/sa
Tuesday June 14th Hidden Acres Mennonite Camp's 55th Chicken BBQ and Pie Auction.
Both eat in and take out options are available this year. Visit www.hiddenacres.ca for more details and to purchase your tickets (or call 519-625-8602).
Saturday June 18th MCC Thrift On Mill celebrates 40 years of thrift!
From a small shop that opened in 1982 to a vibrant community gathering place in 2022, MCC Thrift has been in Leamington for 40 years! Join us and help us celebrate. Musical entertainment begins at 1 p.m. See you there!
Scholarships for post-secondary education
At this time of year, many are thinking of applying for post-secondary and then subsequently, how that will get paid. Tavistock Assistance Program and Raymer Financial offer scholarships to hard-working and deserving students. The application process is quick and easy. The applicants are considered and offers are made expeditiously. We would love to see our young people bettering themselves through further education. For further information and an application form check out: https://tapisforyou.com/community-scholarship-fund/
Volunteers Needed!
Niska Artisans is a fair trade program that supports Indigenous artisans across northeastern Ontario. We're looking for volunteers to help set up and staff tables at sales and church events across southern Ontario. Selling Niska crafts and art is a way of bringing together two cultures. If you enjoy engaging, connecting, and learning, this volunteer opportunity might be for you! Email Clara Wheaton at clarawheaton@mcco.ca to learn more or go to mcco.ca/serve to apply today!
Tuesday volunteer driver – The Raw Carrot Soup Enterprise provides meaningful employment for individuals with disabilities and barriers to traditional employment. The Raw Carrot is looking for a volunteer driver to deliver online soup orders to customers on Tuesdays. This volunteer will provide timely deliveries with friendly customer service. Training will be provided. To learn more, go to mcco.ca/volunteer.
Reclaiming Beauty – volunteers needed
Thrifting, crafting and connecting…if you enjoy these activities, this opportunity might be for you! Reclaiming Beauty is a pilot project of MCC's poverty program. It's an upcycling initiative for program participants delivered through a series of workshops taking what was discarded and rejected, and turning it into something treasured and cherished. Our next series is happening in New Hamburg from May to July and we are in need of a volunteer, to assist with facilitating the workshops. Could it be you? Email Rachel Morton at rachelmorton@mcco.ca to learn more.
On the Level Announcement:
The May edition of On the Level is now available from Mennonite Disaster Service. In our current issue: Learn about volunteer opportunities available this summer, we celebrate the MDS career of Jerry Grosh, and an MDS volunteer is reframing the Psalms as Haiku. .
Click on this link to read more: https://conta.cc/3MqzADF