Coming July 2021!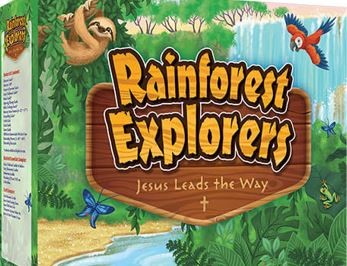 We are excited to share next summer's Bible School curriculum with you-Rainforest Explorers!
The rainforest is a wild place. To make it through this unknown world safely, we all need a guide who can keep us on the right path. Kids and leaders together will learn how Jesus is our ultimate guide in the rainforest and in life. He leads us to the treasure of eternal life, and He'll never leave us!
We are looking forward to learning with you next summer through songs, worship, games, stories, dramas and more.