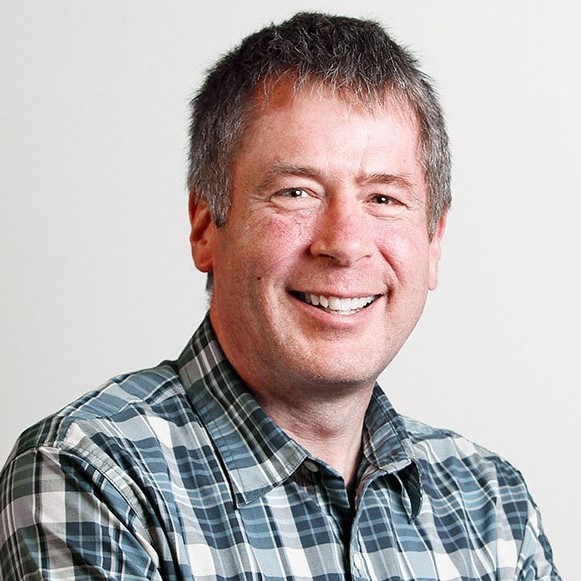 Ray Martin
Ray began his ministry at East Zorra Mennonite Church in September of 2008 and is grateful to serve in the midst of a congregation that is striving to faithfully live out the purpose God has invited us into.
As the pastoral team leader Ray leads the pastoral team in a collaborative way. Ray enjoys building relationships and ministering to and with all the various ages of people that make us EZMC. Ray works closely with Lloyd, Jean and the Care Team to offer pastoral care to the congregation. Ray also serves as the pastoral resource for the Christian Education and Nurture Team and the Mission Team as we seek to nurture disciples who give witness to the way of God's kingdom of peace, justice and love.  Ray enjoys preaching and bringing the story of God to life in ways that invite us to all find our place in God's story of life.  
Prior to coming to East Zorra, Ray served as pastor at Wellesley Mennonite Church. During his time at Wellesley Ray completed his Masters of Theological Studies degree at Conrad Grebel University College. Ray enjoys opportunities to learn and grow through workshops, reading and conversations with colleagues, congregational members and friends. Currently Ray serves as a board member for Tavistock Assistance Program (TAP).
Ray is married to Susan and they are parents to three young adult children, Justin and his wife Jenna; Kyle and his wife Rebecca; Natasha and her husband Erik. Ray and Sue enjoy spending time with their children, their grandchildren Treyton, Evelynn & Addi and with their friends.
When Ray is not serving in the midst of the congregation or spending time with family and friends he enjoys reading, walking, and bicycling.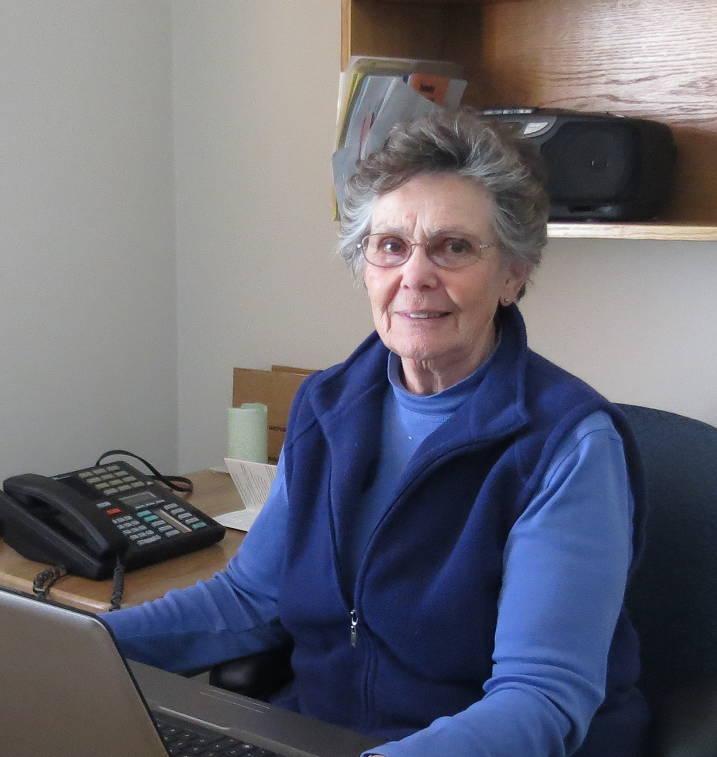 Parish Nurse Jean MacDonald
Jean was commissioned as East Zorra's Parish Nurse in June of 2001. She was excited, unsure and honoured to be invited to walk with this congregation, as she ministers to the whole person… body, mind and spirit.
Jean gets the most satisfaction in her role when someone asks for clarification, help and/or information. During her nursing home nights, it was a standing bit of humour that "Jean always has an answer". The unknown was whether the answer was true or just sounded good.
Seriously, Jean likes when you tell her what she can do to help you. ASK, let her know where you are feeling unsure and she will be there for you and walk with you, and together you will try to find answers.
Jean has 3 grown children… Allison, Jamie in Winnipeg, Megan who is married to Russel Schumm and niece Lydia in Toronto who joined her family in the fall of 2003.
Lloyd Oakey
Lloyd is delighted to serve with Ray while being supply pastor during the time of pastoral search. While relatively new to short-term ministry, Lloyd has over 40 years of ordained pastoral experience. He has ministered in Niagara Falls, New Hamburg, Mount Brydges, Ayr, and Elmira.
Lloyd earned a Bachelor of Theology degree from Master's College & Seminary, but firmly believes learning never stops, and frequently takes courses, conferences, seminars, etc., to augment understanding. Recently he took the 'Transitional Ministry Course' with the Amigo Centre in Sturgis, Michigan.
Lloyd and his wife Margaret (Reuber) presently reside in Clifford. They have five adult children: Rachel Thomson, her husband Mark, of Calgary; AB, Katy Oakey of Cambridge; Laura Koopmans, her husband Simon, of Donegal near Listowel; Benjamin of Cambridge; and Levi, his wife Katrina (Gascho), of Kitchener. They have eight grandchildren: Salome, Jaida, Elianna, Zuriel, Ezra, Aavram, Adelaide, and Ozara. They also have an honorary son, Charles Opuch, his wife Syliva (Beck) of Triesenberg, Lichtenstein, and their son Elijah.
Lloyd delights in helping people grow in their walk with God. He enjoys meeting new people, spending time with family & friends, home renovations, and hiking.