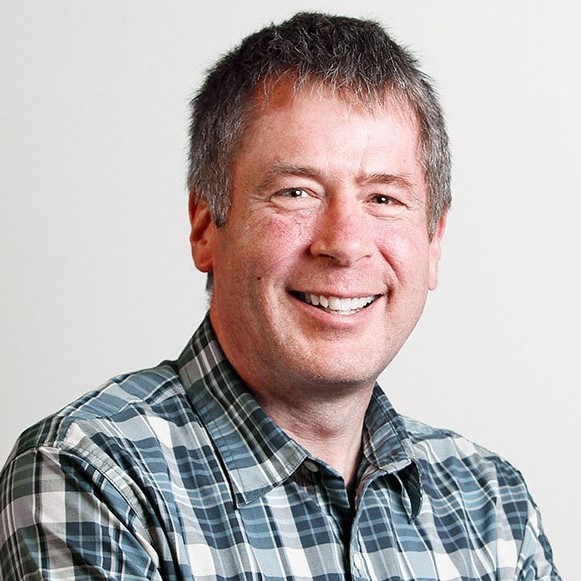 Ray Martin
Ray began his ministry at East Zorra Mennonite Church in September of 2008 and is grateful to serve in the midst of a congregation that is striving to faithfully live out the purpose God has invited us into.
As the pastoral team leader Ray leads the pastoral team in a collaborative way. Ray enjoys building relationships and ministering to and with all the various ages of people that make us EZMC. Ray works closely with Mike, Heidi and the Care Team to offer pastoral care to the congregation. Ray also serves as the pastoral resource for the Worship Committee and the Mission Team as we seek to plan meaningful worship that empowers us to give witness to the way of God's kingdom of peace, justice and love. Ray enjoys preaching and bringing the story of God to life in ways that invite us to all find our place in God's story of life.
Prior to coming to East Zorra, Ray served as pastor at Wellesley Mennonite Church. During his time at Wellesley Ray completed his Masters of Theological Studies degree at Conrad Grebel University College. Ray enjoys opportunities to learn and grow through workshops, reading and conversations with colleagues, congregational members and friends. Currently Ray serves as a board member for Tavistock Assistance Program (TAP).
Ray is married to Susan and they are parents to three young adult children, Justin and his wife Jenna; Kyle and his wife Rebecca; Natasha and her husband Erik. Ray and Sue enjoy spending time with their children, their grandchildren Treyton, Evelynn & Addi and with their friends.
When Ray is not serving in the midst of the congregation or spending time with family and friends he enjoys reading, walking, and bicycling.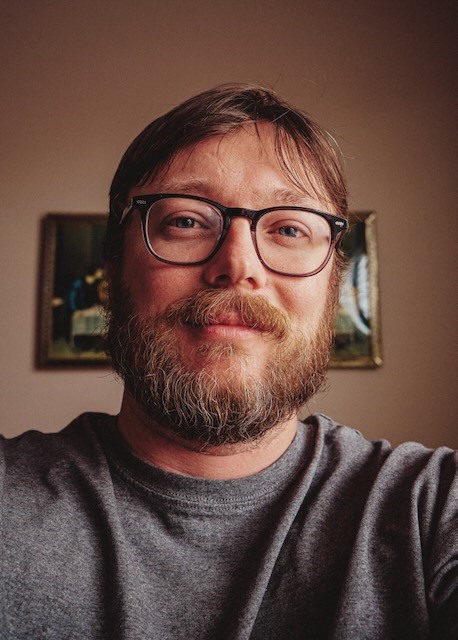 Mike Williamson
Mike is excited to come and serve at East-Zorra and participate in its mission to be rooted in Christ, grow together in faith, and extend God's love to the world around us.
Mike loves what he gets to do as a Pastor – joining in God's ministry to people in their lives and God's action in the world around us. He has a deep love of scripture and theology and is passionate about conveying the good news of who God is to others. He is excited to help people deepen their understanding of faith, grow in their experience of the grace of God, and help them to see how this impacts their lives and their relationship with others.
Mike is eclectic in his faith and ministry, meaning he loves to draw on the vast resources of the wider Christian tradition to deepen our spirituality and understanding of who God is.
Prior to coming to East – Zorra Mike served as a Pastor at Leamington United Mennonite Church for over eleven years where he worked with youth, senior care and teaching and preaching. He has a master's degree in theological studies and loves to continue to learn.
Mike has been married to his wonderful wife Brandy for over 12 years and have been blessed with two daughters Petra and Rebekah. When not serving the church, Mike enjoys spending time with his family exploring the surrounding community. He is a passionate amateur photographer – making photographs that uncover the beauty of the world around us that we often pass by.
Parish Nurse Heidi Wagler
Heidi (Nee "Ramseyer") Wagler grew up beside the East Zorra Mennonite Church. She has always attended East Zorra, participating in Sunday School and MYF, which is where she met her spouse, Brian Wagler. Together they have 3 adult children- Brady, Justin, and Katie. Brian and Heidi currently live on the Home Farm at Punkeydoodles Corner just outside New Hamburg.
Heidi decided at a very young age she wanted to be a nurse. She has held various nursing positions over the past 30 years, in Long Term Care, Family Practice, Care Coordination for Community Care, and Specialization in Dementia Care.
Heidi feels called to the position of Parish Nursing where she can freely share her faith and gifts of caring in support of the Congregation to remain healthy in body, mind, and spirit. She appreciates being able to work so closely alongside the Pastoral and Care Teams and to lead the Health Ministry Team at East Zorra.
Heidi has interests in Music, often sitting at the Piano during East Zorra Services, and has newly taken up the Ukulele. (Self taught). She enjoys entertaining family and friends around the campfire and making pizza in the family's outdoor pizza oven.