East Zorra Mennonite Church
Weekly Letter and Announcements – No. 104
Friday March 11, 2022
Resources to help us to stay Rooted in Christ and Growing together in Faith
Sunday March 13, 2022 Worship Gathering 10 AM – 2nd Sunday of Lent. Our Lent theme this year is 'Seeking God's Ways'. This Sunday, 'from fear to compassion"'
Join EZMC Zoom Worship Gathering – 10 AM
** Our children will gather with their parents in the sanctuary for the first part of the worship service. Following a children's time, they will be invited to move down to the basement for their Sunday School time.
We are grateful for your financial giving to the ongoing work and ministry of the church. This week our offering focus is "Student Aid".
Thursday March 17 – 7:30 pm Surprised by Hope
We plan to take one more evening for conversation and discussion on this video series. Please join us to share questions and comments. We will conclude our time by sharing prayer requests and notes of praise and praying together.
Please contact ray@ezmennontie.ca for a Zoom link
EZMC Announcements
The 2021 EZMC Annual Meeting Minutes are attached to this email. Please let Lisa know if you have any trouble opening the attachment.
VBS 2022 – July 11-15, 2022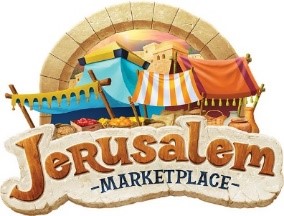 Contact your VBS coordinators for more information.
Ashley Witzel – ashleywitzel@gmail.com
Naomi Witzel – naomiwitzel8@gmail.com
Are you interested in being part of a visioning team to dream about building improvements to help us live into our purpose of being Rooted in Christ, Growing Together in Faith, Extending God's Love?  Questions come up regularly regarding our facility including a kitchen upgrade, gym, air conditioning, basement renovation etc. What building improvements are important for us? How should we prioritize and sequence investments in our facility? This is important, exciting work! If you want to be part of the visioning team, please contact Tracey Kropf tracey.kropf@gmail.com. Thank you!  
The 2022 Camp Subsidy Form is now available and you can complete and return to Dawn Zehr either by email (gdzehr@gmail.com) or mail (657173 15th line, R.R.#1 Tavistock, ON N0B 2R0).  Please note that this year no funds will be sent until camps can confirm their programming depending on Covid-19 restrictions in place. Forms are available by contacting Lisa Suderman either by email at office@ezmennonite.ca. Paper copies can be mailed to you if needed. If you have any questions please contact one of the Christian Education Lay Ministers – Bethany Kropf or Jared Yantzi.
Beyond Our Church Community
Responding to the crisis in Ukraine
MCC is accepting donations to support its response to the crisis in Ukraine. We will be focused on building up existing programs that support vulnerable people and extending those services to internally displaced populations.
MCC's response will likely include psychosocial support and trauma healing, temporary emergency housing, emergency distributions of locally purchased emergency supplies such as blankets and distribution of food packages.
"I couldn't believe it": An update from Ukraine with partner Maxym Oliferovski
In this bonus episode, we get an update from Maxym Oliferovski, program director for an MCC partner in Zaporizhzhia, Ukraine. He and his wife decided to stay to help distribute emergency supplies and help other people evacuate. At the time of recording, they were less than 100 km from the front lines of the conflict, with things changing hour by hour.
Listen online at reliefdevelopmentpodcast.libsyn.com.
After a two year hiatus of the in-person New Hamburg Mennonite Relief Sale, we are excited to announce that the NHMRS team is planning for an in-person sale in 2022 on Friday May 27 and Saturday May 28 at the New Hamburg Fairgrounds. Your safety is our highest priority and we will be working closely with public health to ensure a safe and fun festival. Keep up to date on the latest NHMRS news by following us on Facebook, Instagram or sign up here to receive updates.
New Hamburg Mennonite Relief Sale Promotion Dinner
Monday April 25 at 6:30 pm, Bingemans Conference Centre
More than just a delicious meal, the NHMRS Promo Dinner is a chance to connect with community and support MCC! Enjoy a delicious buffet-style dinner, view a display of historic feature quilts and get an update from MCC staff. Tickets are $25 each (children 10 and under are free) and must be purchased in advance by ordering online at nhmrs.square.site or by calling the MCC office at 519-745-8458 (press 3).
The NHMRS 2022 Feature Quilt was revealed
On Tuesday, February 15th, the New Hamburg Mennonite Relief Sale 2022 feature quilt was revealed on Facebook Live. "Glimpses of Nepal" is a collage of life in Nepal, designed by acclaimed quilter Renske Helmuth. The quilt will be auctioned off at the 2022 New Hamburg Mennonite Relief Sale on Saturday, May 28.
Make a global impact
From bake sales to bike-a-thons, there are so many ways church groups can fundraise for MCC and share God's love with those in need. Gather some friends, choose an activity, and get started. Visit mcco.ca/DIY-fundraising to learn more.
Celebrating 50 years of MCC Thrift
Fifty years ago, the grassroots movement of MCC Thrift shops was born. It has grown from a small dream and a handful of shops to a thriving, network across Canada and the U.S. A journey made possible by the thousands of volunteers who greet customers, accept and sort donations or work the checkouts each and every day. This legacy is worth celebrating!
New Hamburg Thrift Centre is in major need of Volunteers!! With society opening up and the busy spring season ahead, we are looking for people available through the week during regular business hours. Our Receiving manager is asking for people who can sort and help with receiving donations as they come. Please reach out to Jennifer Woolner at jenniferwoolner@mcco.ca or 519-662-2867. You can also go to newhamburgthrift.com and fill out a Volunteer application.
"Indigenous-Mennonite Encounters in Time and Place, Conrad Grebel University College, May 12-15, 2022. Pre-registration is open for this gathering offering stories and analyses of encounters and relationships between Indigenous peoples and Mennonite settlers from point of contact through to the present. Visit the conference website for more information and to pre-register: https://uwaterloo.ca/indigenous-mennonite-encounters"
Ontario Election 2022
The 2022 Ontario provincial election is an opportunity to address policies that contribute to poverty and injustice. MCC has gathered some resources at mcco.ca/ontario-election, including a blog, to assist you in exploring how candidates and parties fit into Ontario's political landscape. Be sure to read the first blog post and sign up to receive notifications whenever we update this resource.