Resources to help us to stay Rooted in Christ and Growing together in Faith
Update on In-Person Worship and Children and Youth Activities
The Church Ministry Council, after prayerful discernment, is suggesting that we proceed with In-person hybrid worship as we have been doing. We will work to ensure that no one helping to facilitate worship feels pressured to be involved. If on any given week we do not have the support people we need to run hybrid worship, and do it safely, we will move to Zoom only that week. We will also ask that people gathered for in-person worship only hum to the music and not sing.
Our children will gather with their parents in the sanctuary for the first part of the worship service. Following a children's time, they will be invited to move outside for play based activities, lead by their leaders, for the remainder of the worship service time. Masks outdoors will be encouraged. If weather does not permit outdoor activities the children will remain with their parents. We will provide time in the worship service for children to get dressed in their pew before going outside.
Given the prevalence of COVID in our community, we acknowledge there is increased risk involved in meeting in person. If you are not comfortable accepting the risk, please remain at home and join us over zoom.
Youth and Jr. Youth will be encouraged to plan outdoor events for January and February. At this point, given junior youth is a larger group, we expect they will not gather until the children are back to in-person learning. Because our current high school youth group is smaller, they can more easily gather outdoors, and will be able to move inside for conversation-based activities while keeping safe physical distancing in place.
All committee meetings are to be held virtually until further notice.
Sunday January 9, 2022 Worship Gathering 10 AM
Message theme: Stop Worrying-Start Living.
Join EZMC Zoom Worship Gathering – 10 AM
Register for Sunday morning in-person worship, anytime during the week, by contacting Lisa at office@ezmennonite.ca Please indicate which Sunday you are registering for and who will be attending with you. If Lisa is unable to take your call, leave a message that includes your name and phone number. Your registration will then be confirmed either by email or phone. Deadline to register each week is Saturday by 10 a.m.
We are grateful for your financial giving to the ongoing work and ministry of the church. This week our offering focus is "Mennonite Church Eastern Canada & MC Canada". For people gathering in-person for worship an offering plate will now be available in the lobby to leave your offering on the way into the sanctuary.
2021 Finances
We are grateful for the way God has provided and for your generosity in giving. We are thrilled to share that we have ended the year with an incredible surplus of approximately $50,000!
Finance & Facility, and Church Ministry Council plan to meet over the coming week to start discernment on this amazing opportunity. We look forward to discussing further with you at our annual meeting (date to be determined shortly).
Please pray for our discernment, that we act as good stewards of this money, bringing glory to our God as we use it to support important congregational ministries both locally and in the broader community. Thank you!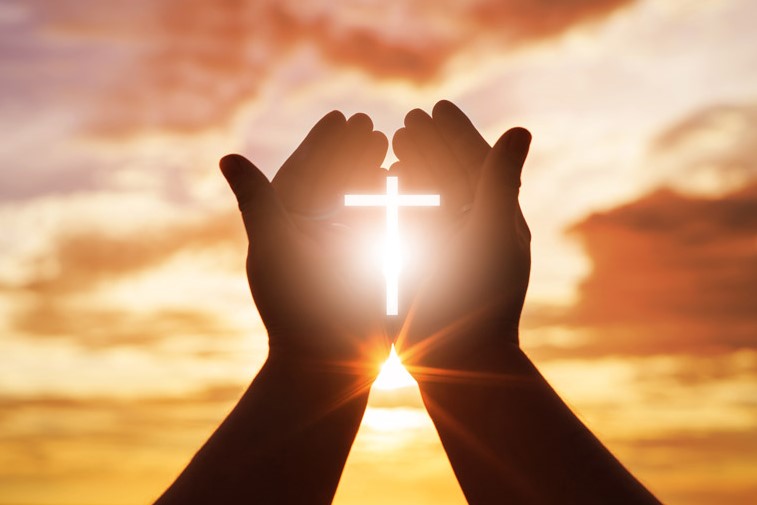 On January 20, 2022, your pastors are inviting you to participate in a Day of Prayer. For 13.5 hours between 6:00 AM and 7:30 PM we invite our congregation to be in an attitude of prayer. We will provide some resources so that during this time we can pray for each other, and for the needs of our church, community, and world. We also invite us during our day of prayer to listen for God's word to us about the ministry we are being called to as a congregation in 2022. We will plan to gather at 7:30 PM over Zoom for a time of sharing and prayer as we reflect on our day.
We look forward to this time of prayer and anticipate what God will speak to us. More details to follow in the next few weeks.
2 Devote yourselves to prayer with an alert mind and a thankful heart. Colossians 4:2
Lloyd & Ray
New East-Zorra Facebook Page
Many have noticed East-Zorra Mennonite Church now has a Facebook page. A team of people is working to keep this a place to learn about events, happenings, and inspirational hope for our community of Tavistock. If you haven't already, and you are a FB user, please take the time to 'like' the page, and possibly become a follower so you get notice of current happenings. It would also be great if you left a two or three-sentence review with hopefully a 5-star rating! While the page will be constantly changing, we hope you appreciate this new medium East Zorra can utilize to tell the Good News. We will try to restrain ourselves from flooding your news feed. Those of us not on FB can continue to enjoy East Zorra's already established forms of communication, which also experiences continual improvement.
EZMC Announcements
Attention EZ Families!
Mark your calendars for our 2nd Outdoor Family Night- Saturday, January 15th at 6:30 pm in the Green Space.
Families with children of all ages are invited. ALL ARE WELCOME!
We will begin together with a time of acoustic worship around the campfire. After children will have time to play together while parents socialize. Please dress for the weather as we will be remaining outdoors. Bring lawn chairs, a snack for your family, roasting sticks, sports equipment and any acoustic instruments you would like to contribute to our worship time. Can't wait to see you all, and worship and fellowship together!
Annual Reports are now being welcomed by the church office. Annual Meeting Date will be confirmed soon. Please submit your 2021 Annual Reports to Lisa (report deadline TBD once meeting date is confirmed). Some of our church programs were paused but many areas of ministry continued. Please report as it makes sense for your specific area. If you have questions, reach out to your Lay Minister for guidance.  Please send reports to office@ezmennonite.ca to arrange another way to submit your report. Thanks so much!
A Church Directory Update Page will be sent in January 2022. Please send any changes that are needed for your household listing by Tuesday January 11th to office@ezmennonite
Beyond Our Church Community
Hidden Acres Mennonite Camp is Hiring for Summer Camp 2022!
Located just outside of Shakespeare, ON, Hidden Acres provides opportunities for you to impact the lives of young people, serve God and others in a safe and fun environment, grow in your ability to be a great leader and have fun through it all! We are accepting applications until February 14 for all of our summer staff roles. For more information or to apply, go to www.hiddenacres.ca or contact Chris Pot chrispot@hiddenacres.ca
New Hamburg Thrift is in need of Volunteers!! We are looking for people available through the week in numerous different positions! We have housewares, and fabric, Receiving and delivery drivers! Now that we are open late Thursday and Fridays we are also looking for help in our store front Thursday evening as well as Saturdays. Please reach out to Jennifer Woolner at jenniferwoolner@mcco.ca or 519-662-2867. You can also go to newhamburgthrift.com and fill out a Volunteer application. Thank-You
Theatre of the Beat invites you to Forgiven/Forgotten. This emotionally driven piece addresses issues of crime, reintegration and our responses to those affected by these themes most. You can bring this production to your community for free thanks to the generous support of MCC! Reach out to cedric@theatreofthebeat.ca for more information. To learn more about this production, go to www.theatreofthebeat.ca/forgivenforgotten.