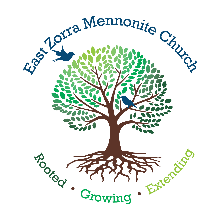 Resources to help us to stay Rooted in Christ and Growing together in Faith
Our next EZ Family Event will be Saturday April 30th at 6:30 pm at our church.
Come enjoy a fun evening of worship time together, life-sized Dutch Blitz in the church basement followed by a campfire in our greenspace. Please bring lawn chairs, a snack for your family and roasting sticks for s'mores. Looking forward to seeing you all there!
Sunday May 1, 2022 Worship Gathering 10 AM – Listening & Doing – James 1:19-26
We are grateful for your financial giving to the ongoing work and ministry of the church. This week our offering focus is "Mission Partners".
11:00 AM – Sunday School classes for all ages.
Nursery & Preschoolers meet in the basement in the room across from washrooms
JK-grade 5 meet in main room in basement
J-Walkers (grades 6, 7 & 8) meet in MYF room
High School Youth meet in the Bible Café
All adults staying for the second hour are invited to remain in the sanctuary. We will continue our video series and discussion called "Love Does" with Bob Goff. This video and discussion class will continue over zoom for those at home.
Following the video, parents with younger children and youth will dismiss to their own Parents class to be held in the library.
Next Sunday May 8 we continue our Worship Series on the book of James.
And we will celebrate Mother's Day with a Mother's Day Photo Booth.  Get a digital picture to honour the special Mom (or Mother) in your life.  Pictures will be taken before church, before Sunday School, and after.  Bring your smiles to this fun event!  Families & individuals are welcome!  A printed picture will be provided those without computer/internet access.
Meeting of the CIA – Please join the 'Christians In Action' Thursday May 5, 7:30 pm to share, care, and pray to impact our world for good! EZMC Pastors are inviting you to this Zoom gathering. Contact the church for a Zoom link.
We invite your prayers for the Mennonite Church Eastern Canada (MCEC) Annual Church Gathering this weekend April 29 & 30, 2022. The theme is Courageous Imagination: Living into the Journey. Pray for the MCEC family of faith, for eight congregations who are joining or moving into full membership in MCEC, and for the 30 pastors from provisional congregations who will be installed as ministering persons within MCEC. This weekend delegates and all gathered will prayerfully receive and consider updated MCEC identity and priority statements building on feedback from the Courageous Imagination journey. Click the following link for more  Information on the MCEC website.
Update on Refugee Support
At our annual meeting in February, we as Missions Committee engaged conversation around ongoing refugee support in the coming years. There was strong affirmation to create a refugee Fund (85%). We also inquired regarding continuing support to 1 or 2 additional refugee requests from the Tokhy family that require financial support. The higher percentage of the congregation (48% versus 38%) felt we should only commit to 1 of these requests instead of the 2.
Since that meeting, we have had further dialogue as a Missions Committee as we continue to process with the Tokhy family the needs of their extended family. Given the ongoing need for the 2 additional Tokhy families to find safer living conditions, and the commitment from the families living in Canada to help financially with the 2nd request, we are sensing the importance of committing to help both families settle in Canada.
We would like to share more information with you so we can discern further as a congregation how we should respond to the Tokhy family. We invite you to a Sunday School information and discernment time on Sunday May 15 at 11:00 AM during the Sunday School hour. We hope you can join this conversation with us.
Missions Committee – Greg Leis, Sheryl Leis, Dan Matthews, Jesse Yantzi, Pastor Ray
Friday April 29th Youth pleasemeet at the church at 7PM to go to gym/games night with other area youth groups at Steinmann MC. We are asked to bring our own water bottles.
Grace Lao Mennonite Church Egg Roll Pickup
Thank you to those who placed an order for eggrolls. Please note that pickup will be at the church on Saturday May 7th between 4:30 and 5:30 p.m. We plan to have the egg rolls outside of the church. If you wish to stay in your vehicle please just drive through to pick them up. Prices are $15 (dozen) egg rolls or $8 (box of 6). Payment can be made by cash or a cheque made payable to Greg Leis.
Jr. Christian Education Hour for May 1,8,15 & June 5 (no C.E. on May 22-Long weekend or May 29th-Celebration of Parish Nurses):
Nursery & Preschoolers meet in room across from washrooms
JK-grade 5 meet in main room in basement
J-Walkers (grades 6, 7 & 8) meet in MYF room
Friday May 6th JWALKERS – Bowling at Mike's Bowling Lanes in Stratford. Drop off and pick up at Mike's Bowling Lanes 7pm to 8:30 pm. Pay for bowling as you arrive. Bring extra money to purchase a snack or drink. Please RSVP text to Bethany 519-503-2673 by Tuesday May 3rd so we can make sure we have the right amount of lanes booked. See you there!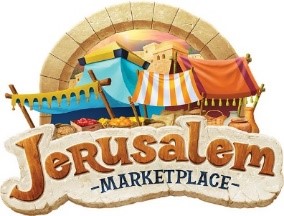 VBS July 11 – 15, 2022
Who is planning on joining us at Jerusalem Marketplace this summer?
If your child is planning on attending VBS this summer or if you would like to volunteer to help (youth and adults) it's not too early to let us know. Please contact Naomi naomiwitzel8@gmail.com or Ashley ashleywitzel@gmail.com to let us know.
Gift Discernment Committee is pleased to share that the following positions have been filled.
Susan Schmitz is our new Missions Lay Minister.
Merv Ropp is the new Care Team member.
We invite your prayers as we continue to search for a Congregational Chairperson.
The sweetest "job" at the Mennonite Relief Sale is looking for you!
Volunteers are needed to help ice donuts on Saturday May 28, 2022.
Mask and Hair Nets will be mandatory while in the donut tent.
The icing shifts are a little different this year.
We will need 4 people per shift.
The shifts will be:
4:15-6:15
6:20-8:20
8:25-10:25
10:30 – 12:30
12:30 to Finish
If you can spare 2 hours of your time to volunteer it would be greatly appreciated.
To sign up please email Kristen Cressman darylandkristencressman@gmail.com
If you are in need of volunteer hours for high school this may be just the opportunity you were looking for!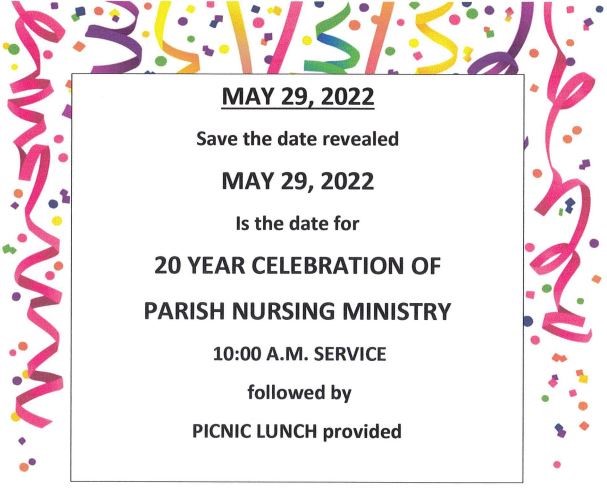 The 2022 Camp Subsidy Form is now available and you can complete and return to Dawn Zehr either by email (gdzehr@gmail.com) or mail (657173 15th line, R.R.#1 Tavistock, ON N0B 2R0).  Please note that this year no funds will be sent until camps can confirm their programming depending on Covid-19 restrictions in place. Forms are available by contacting Lisa Suderman by email at office@ezmennonite.ca. Paper copies can be mailed to you if needed. If you have any questions please contact one of the Christian Education Lay Ministers – Bethany Kropf or Jared Yantzi.
Join the Thrifty 50 Challenge!
To celebrate MCC Thrift's 50th anniversary, we're inviting you to take the Thrifty 50 Challenge! Sign up today to receive a weekly sustainability challenge that helps our planet and also have a chance to win a $25 MCC Thrift gift card every week.
Plus, when you sign up, you'll get access to the previous week's challenges in case you miss one and a bonus gift — a guide to eco-friendly decluttering. Join countless other compassionate people like you by signing up at
Thursday May 5th 7-8 pm MEDA Women Empowering Women
COVID Pivot! Our event will now be held online on Zoom due to the increased case counts in the Waterloo region. We'd like to give a special invitation to the Waterloo MEDA Hub to join us since their recent event was cancelled. We hope you can join us! RSVP By: Monday May 2nd
Cost: This event is FREE.
Jennifer Denomy, Technical Director for Gender Equality and Social Inclusion at MEDA, will report on her recent trip to Ghana and how MEDA works to support women entrepreneurs and food security there.
Kindred Credit Union will donate $100 for every attendee up to $22,000 to support the MEDA project in Ghana. Individual donations will also be accepted and all funds raised will go towards the G2G2G target of raising $100,000 for Women Entrepreneurs in Ghana.
"Indigenous-Mennonite Encounters in Time and Place, Conrad Grebel University College, May 12-15, 2022. Pre-registration is open for this gathering offering stories and analyses of encounters and relationships between Indigenous peoples and Mennonite settlers from point of contact through to the present. Visit the conference website for more information and to pre-register: https://uwaterloo.ca/indigenous-mennonite-encounters"
Upcoming Events at Hidden Acres Mennonite Camp & Retreat Centre:
Spring Seniors Retreat – Monday May 16th (rain date Tuesday May 17)
We are excited to offer an in-person, outdoor retreat this spring. Join us, along with Wendy Janzen from Burning Bush Forest Church and Mary Anne Musser from Hidden Acres, for a morning of exploring and experiencing how we can nurture our faith through noticing God in nature. The brochure is attached to this email or visit www.hiddenacres.ca for more details and to register.
Alumni Day – Have you spent a summer working at Hidden Acres? If so, we are excited to reconnect with you, our alumni, for our first ever 'Alumni Day'. Visit www.hiddenacres.ca for more details and to register.
Friday, June 3, 2022, 10am-4pm The Spirituality and Aging Seminar returns to Grebel with speaker Linda Hochstetler, presenting: "With Open Eyes & Open Hearts: Recognizing and living the journey of dying and death together." This hybrid event will be hosted at Conrad Grebel University College and via zoom. Visit the Spirituality and Aging Seminar webpage for registration details: grebel.ca/sa