You can provide emergency relief in Gaza
Violence continues to escalate in Gaza, Israel, and the West Bank, worsening an already poor humanitarian situation, especially in Gaza. MCC will be working with partners to provide emergency relief to people affected. Your financial support will provide essential support for so many. To donate, go to mcccanada.ca/gaza-relief.
Student Aid Applications:
While fall continues to remain a bit uncertain for our students, EZMC remains committed to supporting individuals who consider Christian nurture and leadership development to be part of their education. Student aid applications are due June 30 for the 2021/2022 school year (Sept 2021 – Aug 2022). If you are interested in applying or would like to know more, please contact Tracey Kropf at tracey.kropf@gmail.com.
The 2021 Camp Subsidy Form is now available and you can complete and return to Dawn Zehr either by email (gdzehr@gmail.com) or mail (657173 15th line, R.R.#1 Tavistock, ON N0B 2R0). Please note that this year no funds will be sent until camps can confirm their programming depending on Covid-19 restrictions in place. Forms are available by contacting Lisa Suderman either by email at office@ezmennonite.ca or by phone (519-655-6824). Paper copies can be mailed to you if needed. If you have any questions please contact one of the Christian Education Lay Ministers – Bethany Kropf or Dana Hyde.
New Hamburg Mennonite Relief Sale Online Auctions
Friday May 28 at 7 pm and Saturday, May 29 at 9 am
We're excited to bring the 2021 New Hamburg Mennonite Relief Sale to your living room on May 28 and May 29. Bid on dozens of outdoor items, experiences, gift packages, or one of more than 150 beautiful handmade quilts. Learn more at nhmrs.com.
May 28 to June 30 – Run for Relief: Run it your way
Since the New Hamburg Mennonite Relief Sale is online this year, the Run for Relief will take place virtually – your way! Run, walk, bike, kayak or bird watch. The choice is yours. Register today to receive a free run kit, and begin raising money for MCC or make a donation! The Run for Relief kicks off May 28th and runs through June 30th. Learn more at nhmrs.com/run-for-relief.
Peaceful at Heart: Book club for men Thursday, June 3, 10, 17 and 24, 8-9 a.m.
Men are invited to join us for a 4-week book club discussing matters of Anabaptist perspectives of faith and healthy expressions of masculinity. We'll discuss and explore the book "Peaceful at Heart: Anabaptist Reflections on Healthy Masculinity." Spaces are limited. To learn more, and to register, go to mcco.ca/events.
Join Canadian Mennonite University with partners in Germinating Conversations: an online book launch on June 3 at 7:00 PM (CDT). Hear book participants and speakers as in the launch of an exciting new book about navigating difficult conversations through the lenses of food, faith, farming, and land. To register for this event, visit www.mccmb.ca/Events.
Join us in "Saying Shalom to Wanda"
On Sunday, June 6th, 2021 at 2 pm, Shalom Counselling Services will be hosting Saying Shalom to Wanda: Celebrating 24 years of leadership at Shalom. This is an opportunity to celebrate, to thank Wanda for her leadership, and to recognize her passion for the delivery of mental health services in our community. For more information and to register for this virtual event visit shalomcounselling.org/sayingshalom or call Shalom at (519) 886-9690.
June 8 – 23, 2021 9th International Conference on Spirituality and Aging|: A virtual conference for researchers, practitioners, and interested others to engage issues of connection, in the context of spirituality and aging, in the midst of a pandemic times. Conference sessions will occur on seven occasions (90 minutes each) between June 8th and June 22/23, 2021. Registration is open until May 31 at uwaterloo.ca/ageing-spirituality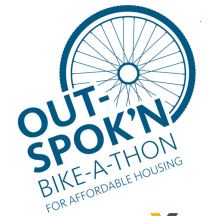 On Saturday June 12 MennoHomes is holding their annual Out-Spok'n Bike-a-thon for Affordable Housing. For 2021 all riders will again come together "virtually" and then head out on a personal bike trail of each team's choosing. All funds raised will go towards the construction of new affordable housing nearing completion at 544 Bridgeport Road East, Kitchener.
Read more about MennoHomes, or the Bike-a-thon, at www.mennohomes.com
***If you would be interested in joining an East Zorra team to bike on June 12th and help raise funds for MennoHomes please speak to Pastor Ray this coming week!
Saturday June 19 at 8 p.m. World Refugee Day Webinar
Celebrate with us as we hear stories of how groups have worked with MCC to welcome refugees in their communities. We'll also hear from Paul Shetler Fast, MCC's Global Health Coordinator, about the impact of COVID-19 on displaced people. To register, go to mcco.ca/webinars.
PLEASE NOTE CHANGE OF DATE
Hidden Acres Mennonite Camp will host its 54th ANNUAL CHICKEN BARBECUE as a DRIVE THRU EVENT on Tuesday June 22nd from 4:30 to 6:30 pm. All proceeds support Hidden Acres' summer camp ministry to children, families and individuals. Individual Meal $15.00; Family Meal (4 people) $55.00. Additional pieces of chicken will be available for purchase for $4/piece. ADVANCE TICKETS ONLY. Purchase tickets atwww.hiddenacres.ca or call the camp at 519-625-8602.
For sale! MCC Thrift has a number of heavy duty rolling tables available for sale. Each table is in excellent condition and measures 50″ x 98″ x 35″ and the bin is 12″ deep. To get yours today, contact Karla Richards at karlarichards@mcco.ca.
Grow Hope Niagara
Become a virtual farmer by partnering with CFGB and MCC to sponsor acres through Grow Hope Niagara and raise funds to help hungry people around the world. Your $400 per acre sponsorship can become up to $2000 through government matching. More info at mcco.ca/grow-hope.
Join our team! We have several new openings, including a Raw Carrot Extension Site Manager, Church and Community Relations Associate, and various Canada Summer Job opportunities for youth aged 15-29. More information about any of these positions can be found at mcco.ca/serve.